Sometimes, when I am helping customers shop our metal sculptures, they comment on how they like the movement of this piece or that. Being a "word person" I always think that sounds funny. In the literal sense it defies logic, yet I know that they are quite right. The image is static, but it feels otherwise.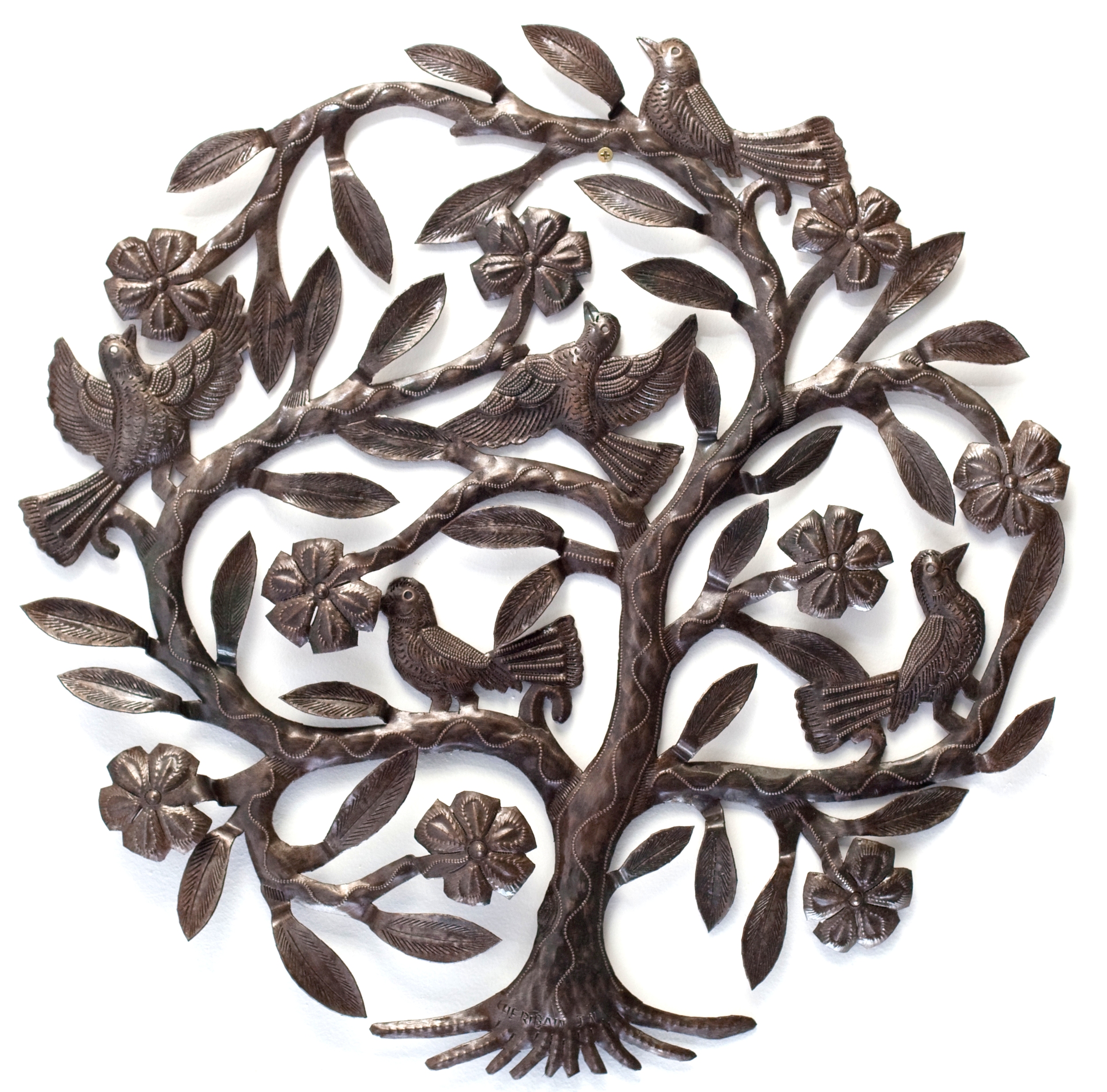 In fact, many of our Haitian metal art pieces are suggestive of movement. Take for example our various trees of life. In the example to the top here, the design elements of the birds' outstretched wings, the gently bowed trunk of the tree and its curved branches all work together to form an illusion of growth, wind and flight. The implication of activity is clear.
That illusion can be further carried out by adding a few small birds to form a wall grouping. The individual sculptures can easily be arranged to compose a scene which implies movement and much more.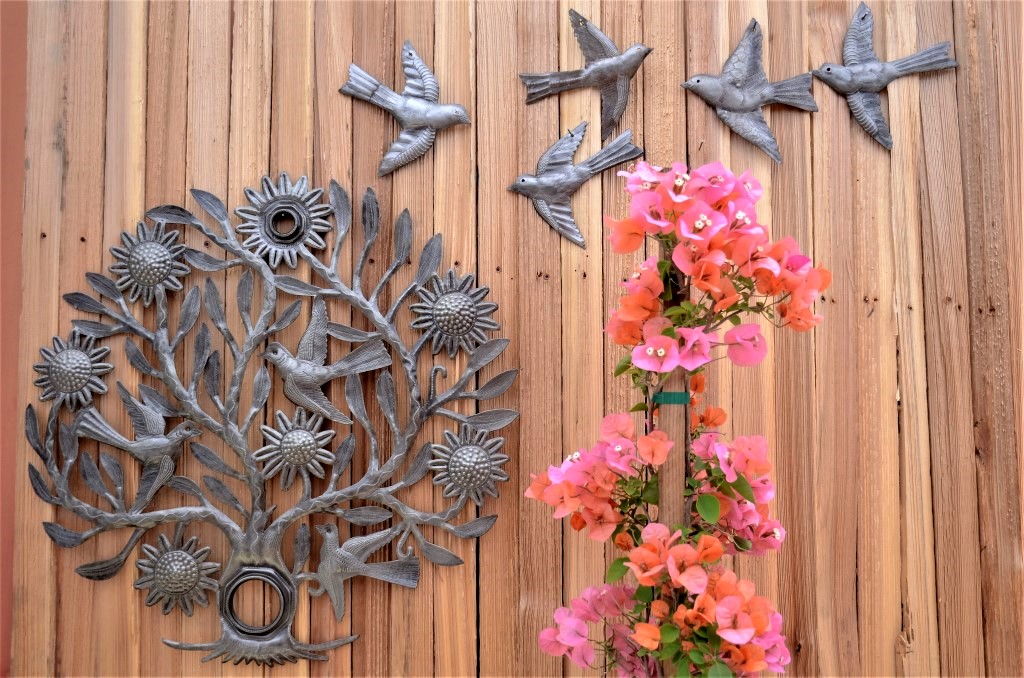 When taken as a whole, the birds in flight and the tree now tell a story: The sun is sinking below the horizon. As darkness descends, birds wing homeward, settling softly into the tree for a night of rest.
Large Tree of Life Metal Wall Art