Have you seen our new Guatemalan beaded accessories? On a recent buying trip to Guatemala, Casey came across some tremendously talented bead artists near the shores of Lake Atitlan, in the central highlands of the country. Women there are undertaking this delicate craft, designing and producing intricate bead work to support their families. Needless to say, those were the magic words! Casey bought up the best of their wares – paying fairly and upfront of course, fair trade is our game after all. Now happily, we can share them with you!
Each item of bead work is created by individually sewing together tiny seed beads sourced from the Czech Republic. Unlike weaving, which has been practiced for centuries among the Mayans of Guatemala, beading is a relatively new craft.
H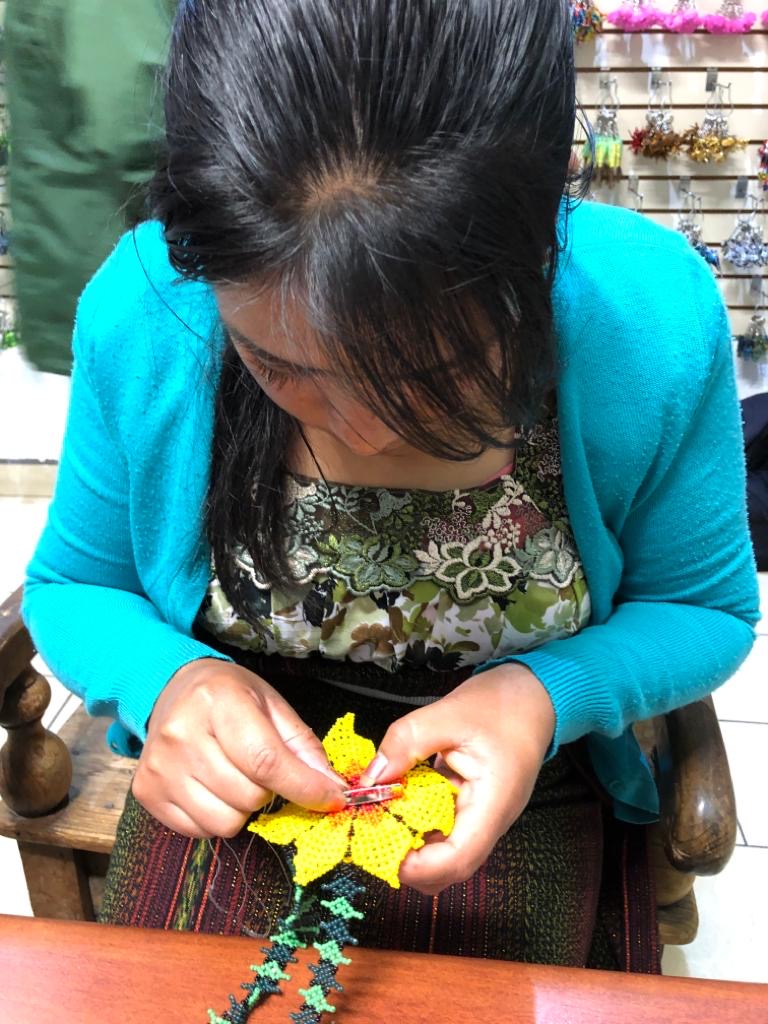 Indigenous women are now producing a growing variety of designs and their excellence in execution continues to soar. As you peruse our website you'll find ornaments to hang, bracelets, necklaces, hatbands and pins.
Shop our new Jewelry: